Toronto & Area Full Printing Services
Full commercial printing services - our clients throughout North America have been relying on us for all of their printing needs for over 70 years. Based in the Toronto area, Britannia Printers can deliver product and services to you, no matter where you are located in Canada & the US.
"Making a good impression...for you!"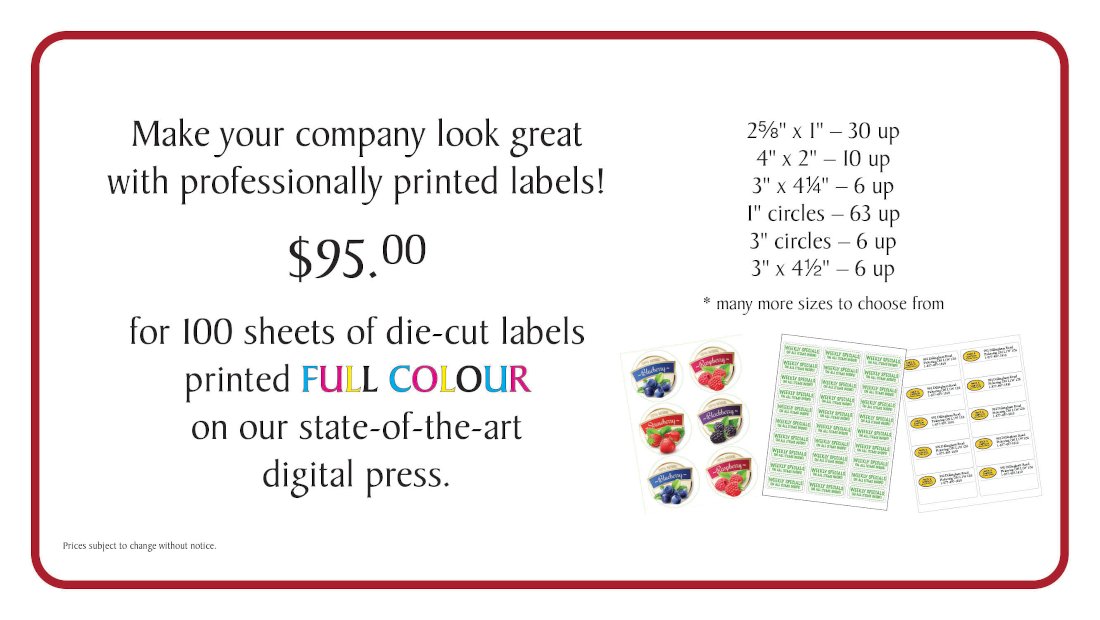 Laser Label Sheets - Full Colour Print - Many sizes of labels to choose from - Min order 100 sheets